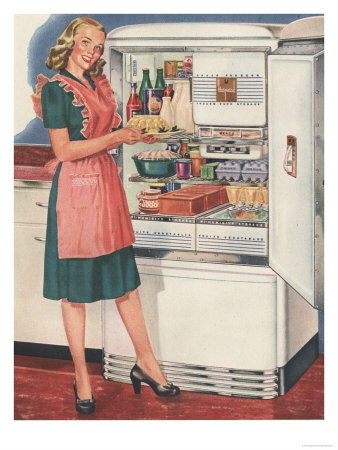 I think a miracle took place last night. Tim came home with the refrigerator part, put it in and it did not work. Huge disappointment. We were going to have to pay to replace the compressor. Funds are very tight this month.
I started to do that praying continually thing....while I made dinner - homemade chicken noodle soup and homemade corn bread. Yum!
I prayed still while picking Emily up from work and Rachel from my parents. We went to Panera for coffee for Emily (I was able to use the rest of my gift card). After being joined by some young friends, and stopping at Target, we arrived home.
My husband said "The fridge is working." "WHAT?!" Apparently he did something or other and it started to work! Praise the Lord! This morning I opened the freezer door and the meat is still frozen solid!
Miracle? Yes, an everyday one! He cares about our needs. Praise Him!
This morning I read about Everyday Miracles over at Tomato Soup Cake.
What an encouraging story of God's faithfulness!