Sentimental Sunday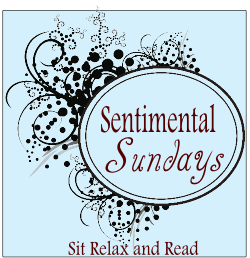 I was reading one of my new favorite blogs - The Pennington Point -
and saw that Lisa had linked to Cha Cha for a Sentimental Sunday.
I don't often do these types of things but I knew just what I would show. It has been sitting in my closet for years now.
This dress is one that I bought when my first daughter was born. Almost 19 years ago. She wore it the very first Sunday that she went to church. Every daughter after that also wore it for their first Sunday at church. It has now been 8 years since a wee girl has worn this sweet (but dated) dress. Maybe one day, a granddaughter may wear it on her first Sunday in church.
I have a white heirloom dress for the girls too, that they all wore, but this one is sentimental because of all of them wearing it on their first Sunday in church.
If you have a sentimental thing to share link up with Cha Cha, Lisa and now me, over at Cha Cha's blog! Click on the link above to join in!