Ch-ch-ch Changes!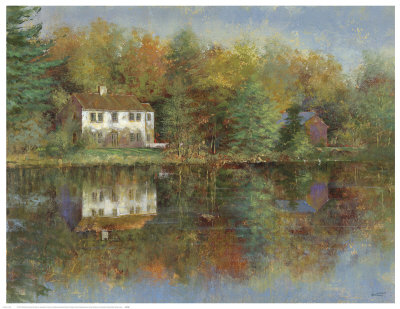 There is something about this time of year that appeals to my heart. After a very hot week, we have now cooled down to more seasonable temperatures and even rain, which is highly welcome after a terribly dry summer.
Yesterday morning while preparing food for our church picnic, I asked Rachel to head to the garden to look for a few tomatoes to put in the salad. Tim and Kyle joined her and soon we had two bowlfuls of many varieties of little tomatoes...Sweet 100's, Riesentraube - German for "Big bunch of grapes", Tiny Tim....they have been delicious all summer and are still abundantly producing.
Nate is recovering well, and hopes to be able to go on a work trip he was supposed to take starting Thursday. They also need to be moved out of where they are living by then. We are having Kayleigh and Kamryn move in here with us. Nate will be staying at my parents home until their home sells. Our hope is to help them to set goals and achieve them
.
Pray for all of us...she is not used to our kind of family and will likely be looking for part time work. She also will be starting college at the end of October, so she is going to have a lot on her plate. She is excited to do some sewing projects with Emily - they have plans for a diaper bag and a few other bags, and could possibly sell them!
In other news, my parents are going ahead with the addition to our home, and will be putting their home on the market soon. Please pray for a good sale, and in a reasonable amount of time. Their realtor said anywhere between 30-90 days is the going time around here. Then they will be moving in and the construction will begin!
Someone said it will be just like in the Walton's with Grandpa and Grandma, Momma and Daddy, lots of kids and even a grandchild!
We know that it could be stressful at times, but we also that God is with us and in control. What a blessing it is to be able to help Kayleigh and to have my parents able to put in law quarters on our home. It will be such a blessing to have them nearby, if they ever decide to get old! And with Kamryn here there could be 4 generations under one roof!
We are rearranging some things downstairs, in our finished basement, for Kay and Kamryn and that is where Lindsay and Emily will go during construction, too. I said to Kay it will be like "The Sister's Sorority". I think she kind of likes that.
When you think of us, please pray that God will be glorified in all we say and do. To Him be all praise and honor....