Dreary Day, Linky Love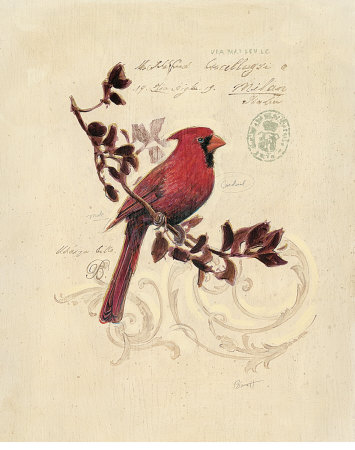 We saw a lovely male cardinal in our front maple tree this morning. He was waiting his turn at the feeder. We are still shrouded in a gloomy sky, fog and snow everywhere. Late last night we had freezing rain, but Tim made it home safely, early this morning.
I am so eager for spring, yet socked into winter still, that I decide to liven up and do a post with links to some good blog reads.
Lindsay

at Girl In Nature - has a new camera and took some photos of my granddaughter! Precious!
I am planning a quiet day, we are going to go to my parents house and Tim is going to do our taxes. I need to plan something for our fellowship meal after church tomorrow.
Thanks for your prayers for our loved ones. They are appreciated....